About CREATE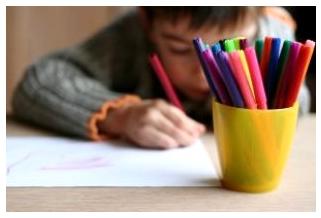 CREATE was established thirteen years ago as UCSD's entity to support local K-12 outreach and college preparation efforts, specifically for students too often underrepresented in college. Our charge was to marshal campus resources towards support of K-12 education in the San Diego region, and increasingly, we consult with colleagues on improving underrepresented students' experience in the 12-20 pipeline as well. Our work now addresses the preK-20/career pipeline in our region and university.
Having had a laser-like focus on addressing the educational "pipeline" since our inception, CREATE now works to help colleagues across the university and San Diego community investigate pipeline gaps and consider how education efforts may be designed to have maximum impact on educational outcomes. We leverage and network UCSD entities and local educators, and we help UCSD colleagues design outreach with the goal of collective impact on local education. Beyond our important in-house programs, UCSD PIs and students regularly approach us requesting our full range of support in outreach design and evaluation, or, requesting our help linking to schools, districts, and local education innovators.
Within CREATE are important teacher professional development (PD) and student academic preparation organizations connected to thousands of the region's teachers and students, allowing us to build local networking relationships central to designing any educational outreach. Within our walls, you'll find an innovative team of researchers, youth mentors, and professional development experts working with the state and region's teachers:
Researchers studying and supporting San Diego innovations in youth and teacher development
Mentors supporting San Diego youth toward college:
Early Academic Outreach Program (EAOP)
Core professional development projects designing new ways to serve the state and region's teachers:
California Reading and Literature Project (state and regional);
San Diego Area Writing Project;
We're busy addressing the regional challenge of developing the next generation's potential through the following work:
We help codesign, support, and evaluate partnerships between UCSD faculty/students and local schools, districts, and community-based organizations, with the particular goal of supporting more youth's K-20 pathway toward college and career.  Contact us if you want to shape your program toward maximum impact on students or, evaluate an effort designed to support students and teachers.
We offer top-quality professional development opportunities for local educators, based on state frameworks and the latest innovations in teaching and learning. See Professional Development. Contact us if you seek to reach or support local teachers.
Through many forms of partnership with schools in the San Diego region, we support top-quality education -- for 700 students at The Preuss School, UCSD's on-campus model charter school, at CREATE's other formal partner schools (Gompers Preparatory Academy, and historically, Lincoln High School), and with the network of innovative schools and districts each of us partner with on a daily basis. See Partnerships.
We help to design and run programs placing UCSD students as tutors, mentors, and role models for local K-12 youth, or as assistants to local teachers. In collaboration with partners in UCSD's Department of Education Studies, we're now placing students as design researchers helping to research issues local schools and organizations want addressed. See Outreach.
We do research on the preK-20 pipeline, on educator networks in our region, and on the role of commonplace technologies in supporting diverse public education communities. Our goal: figuring out how to create support networks enabling student success at every juncture in the education "pipeline." See Research.
We work to help replicate educational innovations across San Diego, and to network local educators, families, youth, and service providers to one another.
Do you want to shape a project toward maximum impact on local young people? Want to mentor young people yourself, or support the region's teachers? Know of a local innovation more people should hear about? Need to evaluate an educational effort occurring via UCSD? Contact us!
By linking UCSD's resources, people, and energy to ongoing efforts in the San Diego region, we demonstrate daily that it takes a network committed to student success to develop the potential of our next generation.