---
Thanks for exploring the work of CREATE!
CREATE is an energetic research and partnership development center addressing one of the major challenges facing California and San Diego: getting our diverse community of young people prepared for, admitted to, and succeeding in college and careers.
Every day we ask ourselves this question: what would it take to get the region's young people into classrooms at institutions like UC San Diego, contributing their ideas and energy to the future of California?
CREATE houses an innovative team of researchers, youth mentors, and professional development experts working with the region's teachers. We envision the San Diego region as a system of partners working together to support young people's development.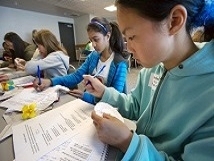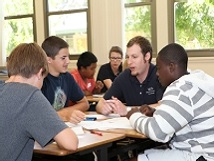 Within our walls, you'll find:
Researchers studying and supporting San Diego innovations in youth and teacher development;
Core professional development projects designing new ways to serve the state and region's teachers:
Academic enrichment programs helping low-income, first-generation youth in San Diego and Imperial Counties prepare for college:
Do you have a partnership project or research project in mind? Want to mentor young people yourself, or support the region's teachers? Know of a local innovation more people should hear about? Contact us!
It takes a network to raise a child. Our goal is to support the network in our own backyard.