Longstanding CREATE Partner Programs
We work with campus colleagues and graduate/undergraduate students to leverage their work and energy to engage local K12 students in opportunities to learn. Some outreach programs also support local community college students, or local teachers.
Student Outreach Programs
CREATE supports courses, programs, and informal student-led outreach efforts across campus that get UC San Diego students into the San Diego education community and informal outreach efforts designed by UC San Diego students. CREATE helps UC San Diego students to leverage their knowledge and energy in outreach and service learning to support local students and educators. Some outreach programs are credit-bearing courses; others invite student participation more informally.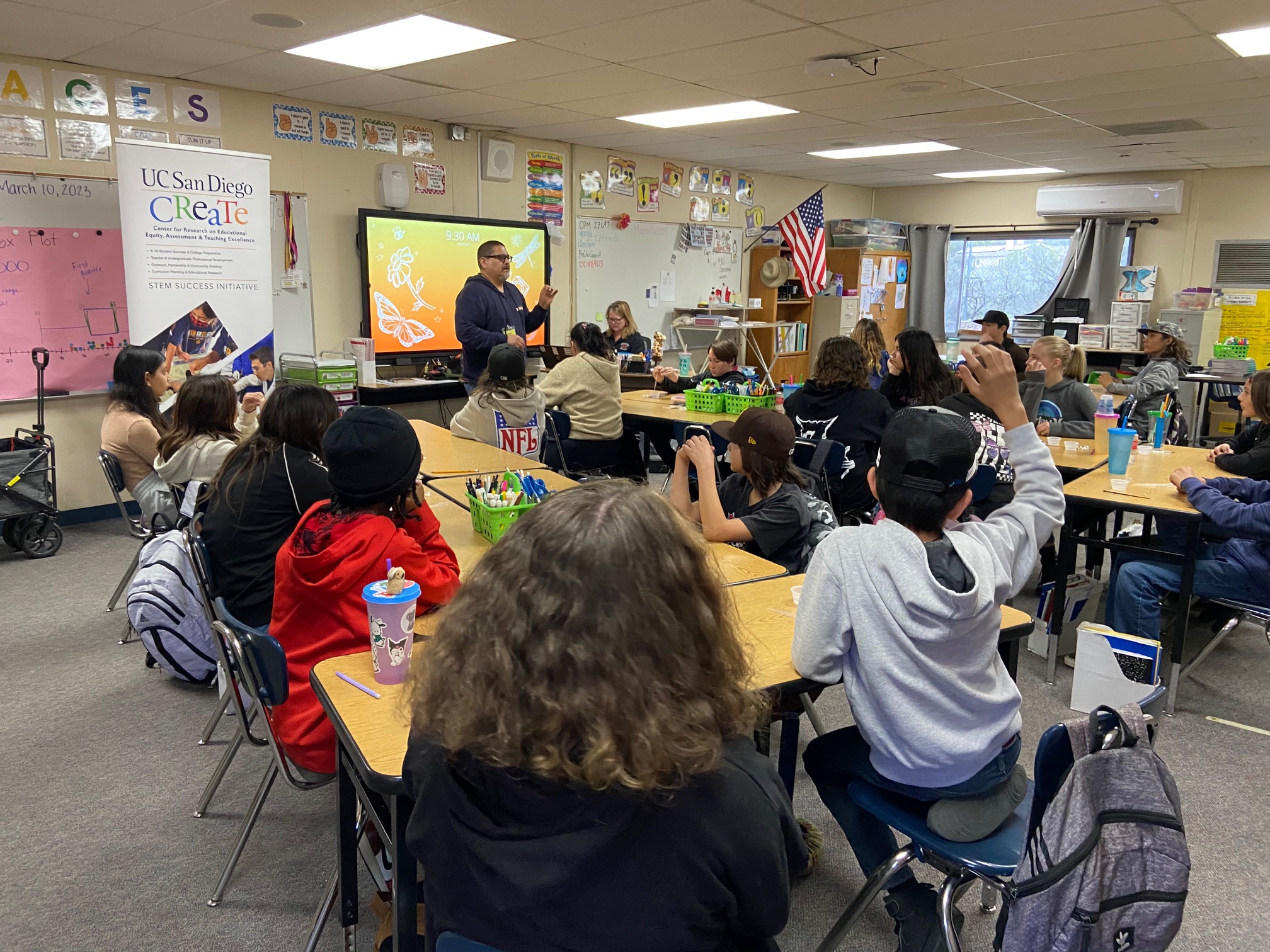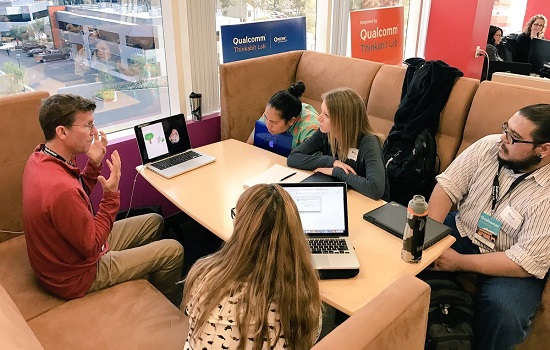 Faculty Outreach Programming
CREATE helps faculty think about how to leverage their work for local students and teachers. When funding allows, we help faculty fully execute their ideas for grants and outreach. See our Partnerships page for more examples, particularly in the CREATE STEM Success Initiative. Fill out our intake form for an initial consult.
CREATE-Supported UC San Diego Student Outreach Programs
CREATE/ERC Math Tutor Corps
Learn to tutor mathematics and help support high school students at San Diego's Lincoln High School. Build your skills in communicating mathematics and supporting youth, while earning course credit!
TMC/CREATE Partnership Schools Program
Thurgood Marshall College and CREATE have developed a program for students to volunteer or intern at The Preuss School (on the UC San Diego campus) or at Gompers Preparatory Academy in Southeast San Diego. Learn innovative and effective methods of shaping positive outcomes for low-income, first-generation college-bound youth while earning course credit.
Student Facing Work Led by Other Organizations
Join the Pal Program at EDS
CREATE encourages students to join the Partners at Learning (PAL) Program through UC San Diego's Education Studies Department. In PAL classes, UC San Diego undergraduates gain invaluable skills and experience through working with the region's P-12 students and schools as tutors, mentors and researchers.
Join EducationCorps at CSI
Explore EducationCorps and other projects at UC San Diego's Center for Student Involvement (CSI). The CSI offers a host of opportunities for learning, community building, student service initiatives, leadership program and engagement outside the classroom. EducationCorps works with local schools throughout our region.
Have an Outreach Idea?
If you're a UC San Diego student with an outreach idea, CREATE wants to support you! Fill out our intake form below. Or, contact Beto Vasquez, K-14 academic preparation specialist in CREATE, to design a program with maximum impact in the community!